Synoptix: The Irish Solaris Experts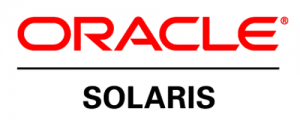 Synoptix are a specialised professional services company for Solaris. We offer a range of services designed to enhance your own IT deliverables, based on our in-depth knowledge of Solaris.
We are accredited by Oracle as a Gold partner and Solaris specialised. We are also accredited by Symantec for High Availability solutions and can cluster simple 1U x86 servers to the largest SPARC machines.
Solaris System Development & Install

We design Solaris deployments rather than just install an OS. There are many features in Solaris and Oracle hardware to maximise your investment, reduce license exposure and minimise System Administration effort. This might include virtualisation technologies, the setup of Automatic System Reporting (ASR) and integration with your Oracle Support contract.
Solaris has not been forgotten in the cloud. We can deploy Solaris 11 x86 in the cloud complete with Networking & Storage, either as a complete bare metal compute platform or a virtualised image.
Our Clients
Our clients include corporate organisations, Government Departments and other IT reseller businesses looking for Ad-Hoc skills. We work collaboratively with your team whether in-house or vendor supplied.