Solaris Experts – Installation & Custom Scripting
As an Oracle Gold Partner we have an in-depth knowledge of Sun Microsystems/Oracle Hardware and the Solaris Operating Systems (on SPARC and x86) Synoptix are best placed to offer a range of support and professional services programmes to get the most out of your infrastructure.
We offer complete design, supply, install and support of Solaris server systems to include technologies such as Clustering, ZFS Snapshot & Replication, Solaris containers and Oracle Virtual Machine for SPARC. New systems are now Solaris 11 but Solaris 10 legacy support systems can still be accommodated within a simple virtualised framework and we can include Oracle Disk Storage (ZS3) and Tape (StorageTek). We also support legacy Solaris 2.6 through to Solaris 9 systems and can advise on migration paths and alternatives to save on support and Enterprise licensing costs.
We also work with Veritas as a High Availability Solutions partner and offer the Industry's leading solution for reducing both planned and unplanned downtime – Veritas Cluster Server. VCS monitors the status of applications and automatically moves those to another server in the event of a fault. VCS can be deployed cost effectively on simple 1U servers up to the largest Solaris SPARC machines.
Experts At System Installs
We don't just install Solaris, we design its deployment. We help you select the optimum x64 or SPARC platform for your need, marry that to storage (Oracle or Otherwise) and use virtualisation where prudent.
A Solaris Basic Server deployment from Synoptix include as a minimum:
Build document agreed on between Synoptix and yourself – disk, networking, volumes etc
Solaris install and patching
Server Open Boot Prom / Firmware upgrades
Oracle Hardware Management Pack install
iLOM configuration
Service Tools Bundle install
Attend to site, rack and add to network
An Advanced Server deployment from Synoptix include as a minimum:
Basic deployment as above plus
Automatic Service Request Configuration (ASR)
ASR links your hardware to your Oracle Support Contract. The server will automatically log calls with Oracle and link the call to your support contract. It is the fastest route to restoring system availability if a hardware fault occurs. Take advantage of a secure, expedited diagnostic process with automatic service request generation, priority service request handling, and automatic parts dispatch—at no extra cost with your Premier Support contract.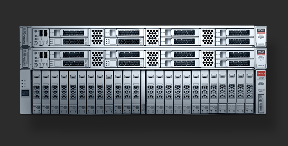 Solaris Systems Support – The Irish Specialists
We support many versions of Solaris, going back as far as 2.4 and up to the very latest Solaris 11 release.
Old legacy Sun deployments with end-of-life hardware and OS's where you need to keep the asset running until a planned replacement or retirement can be effected. We can monitor, health check, provide spares and carry out remedial fixes and then help you design a new Solaris replacement system for the future.
Newer systems will be on an Oracle Premier Support programme. You can elect to add us to your Oracle Support account for the system to allow us to interact with Oracle on your behalf. Should a system fault occur you can contact us via our ticket system and ask us to progress the call with Oracle on your behalf. We will provide Oracle with log outputs, diagnostics files and any other details they require to resolve the issue. We will coordinate spares delivery to site and walk you through the part replacement (for customer replaceable parts, Oracle Engineer for non-customer replaceable parts). Our Monitoring and Alerting package fit well with this service, especially when coupled with remote dial-in.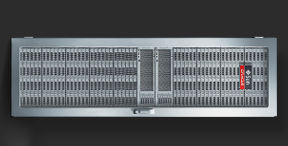 Optimised design for Oracle Enterprise Licensing
Oracle Enterprise licensing is generally by CPU or Named User Plus. The CPU licensing method is the most common and there are a number of rules to be aware of to keep you compliant and minimise your exposure to licenses where possible.
It is hard to buy a modern server, x86 or SPARC, with the exact number of CPU cores for your licenses as eight, ten and sixteen core CPU's are now the norm. You might only want one or two Oracle Enterprise Database license to start with but may expand as time goes on. There are three virtualisation technologies from Oracle that can limit your CPU exposure and therefore licenses , Oracle Virtual Machine for SPARC, Solaris Containers and Oracle Virtual Machine for x86. There are Pros and Cons for each method. We can help you choose which is best for you to avoid unnecessary license costs.
If you have an existing legacy UNIX server running an older Oracle Enterprise Edition Database you are throwing money away! We will redesign your system using modern servers and slash your licensing usage for the same performance. Our infrastructure conversion can free up 50%-75% of licenses for use elsewhere in the organisation or complete retirement.
Healthchecks
There is a multitude or commands and scripts Synoptix can use to get a full picture of your existing server. We can tell you what state it is in, how it is performing and what might be done to improve its performance or reliability. We often go to site and find broken swap mirrors, broken OS mirrors and degraded filesystems that the user is completely unaware of, living off borrowed time. If you have a system or systems that you need evaluating contact us and we can do it remotely or on-site and discuss our recommendations or generate a health report for you.
Custom Scripting
Ah, the beauty of UNIX! If it can be scripted we can do it. We will write custom scripts for you and test on your (or our) hardware. These might include performance monitoring scripts, data gathering, activating events and run manually or automated using cron. Give us a challenge, if you need to script something in Solaris ask us to do it, if we can't you don't pay!
Solaris on non-Sun Hardware?
Dell, IBM,Cisco and HP all now support Solaris x86 on their volume servers but you don't see much hype about it on their websites. If you want to stick with your preferred non Oracle hardware vendor and run Solaris x86 give us a call and we can advise you and provide the professional services to install, configure and customise for you.
Services for other resellers
We specialise in Solaris and Veritas Clustering. We are Oracle and Veritas Partner. We can augment your skill-set for Ad-Hoc or longer term engagements in these areas without compromising your deliverable to your client. We don't do VMWare, Microsoft, Thin Clients, Security software etc. Contact us for details of how we can engage with you to maximise your supply.